Associate Director, Antibody and Antibody-Conjugate Downstream Process Design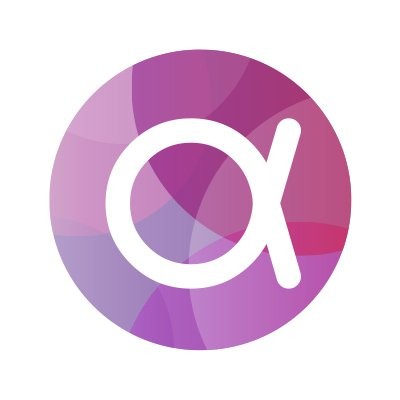 Abdera Therapeutics
Design
Vancouver, BC, Canada
Posted on Monday, July 17, 2023
Who We Are
Abdera Therapeutics Inc. is a precision oncology company developing next-generation targeted radiation therapies- one of the most cutting-edge and highly promising areas of drug development. The company is built on a proprietary modular technology platform optimized for the delivery of radioisotopes to selectively destroy tumor cells while sparing healthy cells. Abdera is using this platform to enable the rapid development of a broad range of safe and efficacious therapies serving cancer patients with limited treatment options.Abdera Therapeutics is growing rapidly and seeking key new team members who thrive at the cutting-edge of innovation. Come join us and be a part of the ground-breaking team set to unlock the power of targeted radiotherapy!
What We Look For
Abdera is seeking an Associate Director, Antibody and Antibody-Conjugate Downstream Process Design to lead process development of antibody and drug conjugation that advances the company's clinical programs. This role will be essential to ensure phase-appropriate process development and optimization of antibody and drug conjugate manufacturing of our novel oncology therapy candidates. The candidate will be responsible for process development and manufacturing of antibodies and antibody- conjugates at CDMO partners and supporting all CMC elements throughout the product life cycle of antibody-based radiopharmaceuticals.The role requires a strong technical background in biologics processing, primarily in the areas of antibody downstream process development and synthesis/purification of antibody-conjugates, as well as familiarity with relevant areas such as cell line development, formulation, and analytical characterization.Strong CMC process development technical background and leadership skills is required. A successful applicant will have prior hands-on experience taking antibody-conjugates through IND and into clinical trials, overseeing external CDMO's, and be comfortable in a fast moving and nimble culture.
Principal Responsibilities
Lead and manage CDMOs in the areas of biologics and conjugation manufacturing.
Manage tech transfer and process development activities to enable regulatory filing.
Accountable for clinical manufacturing technical support to advancing clinical stage CMC programs.
Develop plan and lead process development and manufacturing of antibody and antibody-conjugates and associated CMC requirements.
Partner and support Quality in technical impact assessment.
Interact closely with cross-disciplinary project teams to advance technology development efforts, including Analytical Sciences, Quality, Regulatory and other Development groups.
Author high-quality regulatory submissions and technical reports; independently prepare and present data/findings at department, project team, and senior management meetings.
Author or review relevant CMC-related sections of regulatory filings and responses to health authorities.
Serve on clinical program CMC teams as process development lead, support product development and ensure successful acceptance of regulatory filings.
Qualifications, Education & Experience
Ph.D. in Bioengineering, Biochemistry, Biology, or other related scientific discipline, plus 8+ years relevant industry experience; or M.S. with 12+ years, or B.S. with 18+ years.
Experience working effectively with contract manufacturers (CDMOs).
Experience with clinical process development phases, cGMP operations, and regulatory expectations is essential for success.
Demonstrated capacity to resolve complex scientific problems with appropriately designed experimentation, including practical experience in experimental approaches.
Ability to apply Design of Experiment (DoE) approaches, where appropriate
Experience in performing process characterization (PC) studies, process performance qualification (PPQ), and other late-stage development activities.
Experience in preparing regulatory filings including IND/IMPD applications, amendments, and comparability studies.
Strong interpersonal and collaboration skills.
Excellent verbal and written communication skills; ability to lead Process Development function as part of multi-faceted projects.
Ability to operate in a fast-paced, multi-disciplinary industrial environment.
Skills & Abilities
Strong technical background in biologics processing & CMC process development.
Willingness to collaborate with team to identify and implement in best practices for optimizing performance.
Naturally connects and builds strong relationships with others, demonstrating strong emotional intelligence and an ability to communicate clearly and persuasively.
Demonstrated ability to manage and coordinate internal and external resources independent from managerial oversight.
Strong organizational, communication and interpersonal skills
Ability to prioritize, delegate and execute to meet project deadlines.
Proactive, innovative, with excellent problem-solving skills.
Excellent computer skills (Microsoft Office Suite, Project, Word, Excel, PowerPoint, Outlook, and IXRS/EDC platforms).
At ease in start-up environment and effectiveness to deliver in low-structured environments.
Abdera is an equal opportunity employer that is committed to diversity and inclusion in the workplace. At Abdera, we prohibit harassment of any kind and any form of discrimination including but not limited to discrimination based on race, color, sex, religion, marital status, sexual orientation, national origin, disability, veteran status, genetic information, pregnancy, or any other protected characteristic as outlined by federal, state, or local laws.
This is applicable to all employment practices within our organization, including hiring, recruiting, promotion, termination, layoff, recall, leave of absence, compensation, benefits, training, and apprenticeship.
Powered by JazzHRz9UqeNRkuH