Associate Director, Clinical Quality Assurance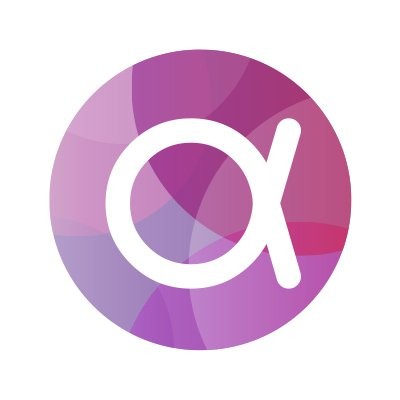 Abdera Therapeutics
Quality Assurance
Menlo Park, CA, USA
Posted on Monday, August 7, 2023
Who We Are
Abdera Therapeutics Inc. is a precision oncology company developing next-generation targeted radiation therapies- one of the most cutting-edge and highly promising areas of drug development. The company is built on a proprietary modular technology platform optimized for the delivery of radioisotopes to selectively destroy tumor cells while sparing healthy cells. Abdera is using this platform to enable the rapid development of a broad range of safe and efficacious therapies serving cancer patients with limited treatment options.Abdera Therapeutics is growing rapidly and seeking key new team members who thrive at the cutting-edge of innovation. Come join us and be a part of the ground-breaking team set to unlock the power of targeted radiotherapy!
What We Look For
At Abdera Therapeutics, we are looking for curious and committed individuals who are ready for the opportunity to transform the way people living with cancer can be treated. We are relentless in our focus to offer new hope to families facing devastating diagnoses. We are in search of team members who work collaboratively with a diverse group of colleagues, respectfully engaging one another while collectively and inclusively tackling any challenges we may face. We are building an exciting and fast paced company passionate about discovering and developing tomorrow's most innovative cancer therapies.Abdera is seeking an
Associate Director, Clinical Quality Assurance,
to lead clinical quality for Abdera's novel oncology therapy clinical programs. The Associate Director of Clinical Quality Assurance will be responsible for building the clinical quality assurance processes and providing quality oversight for the clinical programs and CRO throughout the development stages of antibody-based radiopharmaceuticals. This position provides cross-functional GMP/GCP/GLP compliance support for ongoing and new clinical studies.
Salary Range
: US$ 155K – 190K
Principal Responsibilities
Provide quality oversight to CROs and CSPs
Provide CQA oversight to Phase I-III global clinical studies to ensure study conduct compliance in accordance with GCP and applicable regulatory requirements.
Participates in clinical programs and coordinates the cQA interface with Contract Clinical Research Organizations (CROs), Contract Service Providers (CSPs), Bioanalytical Labs and Investigator Sites. Conduct QA review of clinical protocols, ICFs, Clinical Investigator's Brochure, Clinical Study Report audits and other clinical trial specific documents.
Provide guidance for investigations as well as corrective and preventive action (CAPA) plans for compliance issues and/or observations.
Collaborate with clinical operations study leads to ensure Sponsor Oversight is maintained, documented, and improved in ongoing clinical programs.
Compile and communicate compliance related metrics, risks, and compliance challenges to teams and management.
Schedule and oversee CRO/CSP qualification and routine and non-routine quality assurance audits to include clinical investigator sites, CROs/CSPs, process, system, study project and document.
Ensure inspection readiness preparation with CROs, CSPs, clinical sites, as applicable.
Support Clinical Programs
Guide Clinical team in the development of Clinical SOPs and other quality documents.
Work closely with GxP Quality Assurance and functional areas responsible for the conduct of clinical research (e.g., Clinical Operations, Clinical Development, Biostatistics and Data Management, Pharmacovigilance, etc.)
Recommend and lead the implementation of quality initiatives to ensure clinical compliance to global regulatory requirements (e.g., US FDA, EMA, etc.)
Supports regulatory inspections of the company and its clinical vendors as needed.
Provides cQA support for safety related monitoring and pharmacovigilance.
Identification of investigator sites that may pose a risk to that portfolio, conducting regular investigator site audits and management of subsequent corrective and preventive actions plans (CAPA).
Support building the overall Quality Management Systems
Establishes, refines, implements, and maintains cQA systems, policies, and procedures for oversight of the Abdera's clinical operations.
Ensures implementation of a risk-based approach to regulatory compliance.
Supports the organization's training program as it relates to GCP and clinical compliance.
Qualifications & Experience
Minimum of a master's degree in life science or equivalent and 10+ years' experience in GXP and Quality Systems in biotechnology or pharmaceutical environment.
Demonstrated in-depth experience of establishing, refining, and operating Clinical Quality Assurance related systems in the Biotechnology industry.
In depth knowledge of regulations and guidance supporting GCP and GLP to include FDA, EMA, ISO standards and ICH guidelines with direct impact to clinical programs.
Experience reviewing and collaborating on regulatory submissions as well as hosting inspections/interactions.
Experience working effectively with CROs/CSPs.
Experience with electronic Quality Management Systems and Trial Master File.
Skills And Abilities
A solid understanding of GCP, GLP, GMPs and CMC requirements is expected.
Strong knowledge of Quality, Compliance, US & International cGxPs, regulations, product development and manufacturing.
Must be familiar with ICH regulations and FDA/EMA requirements and expectations, plus experience with health authority inspections.
Demonstrated thought leadership in clinical Quality Assurance.
Experience in preparing regulatory filings.
Strong interpersonal and collaboration skills.
Excellent verbal and written communication skills.
Ability to operate in a fast-paced, multi-disciplinary industrial environment.
Ability to critically evaluate and troubleshoot complex problems and attention to detail.
Abdera is an equal opportunity employer that is committed to diversity and inclusion in the workplace. At Abdera, we prohibit harassment of any kind and any form of discrimination including but not limited to discrimination based on race, color, sex, religion, marital status, sexual orientation, national origin, disability, veteran status, genetic information, pregnancy, or any other protected characteristic as outlined by federal, state, or local laws.This is applicable to all employment practices within our organization, including hiring, recruiting, promotion, termination, layoff, recall, leave of absence, compensation, benefits, training, and apprenticeship.Powered by JazzHR42eUzp7SXM