Senior Scientist - Biologics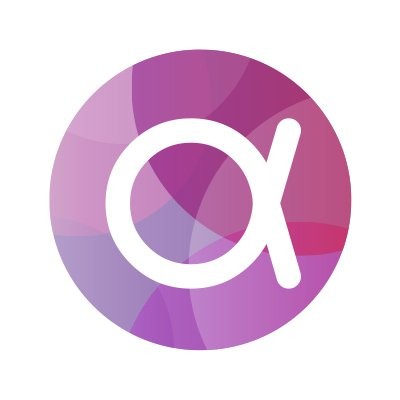 Abdera Therapeutics
Vancouver, BC, Canada
Posted on Monday, October 9, 2023
Who We Are
Abdera Therapeutics Inc. is a precision oncology company developing next-generation targeted radiation therapies- one of the most cutting-edge and highly promising areas of drug development. The company is built on a proprietary modular technology platform optimized for the delivery of radioisotopes to selectively destroy tumor cells while sparing healthy cells. Abdera is using this platform to enable the rapid development of a broad range of safe and efficacious therapies serving cancer patients with limited treatment options.Abdera Therapeutics is growing rapidly and seeking key new team members who thrive at the cutting-edge of innovation. Come join us and be a part of the ground-breaking team set to unlock the power of targeted radiotherapy! Visit our website: abderatx.com
What We Look For
At Abdera Therapeutics, we are looking for curious and committed individuals who are ready for the opportunity to transform the way people living with cancer can be treated. We are relentless in our focus to offer new hope to families facing devasting diagnoses. We are in search of team members who work collaboratively with a diverse group of colleagues, respectfully engaging one another while collectively and inclusively tackling any challenges we may face. We are building an exciting and fast paced company passionate about discovering and developing tomorrow's most innovative cancer therapies.
Principal Responsibilities
Scientific lead for therapeutic antibody discovery programs
Lead, supervise, and train bench scientists, support with experimental design and prioritization of work
Lead program workflow, from discovery campaign initiation to lead candidate selection
Review new targets and contribute to campaign design
Contribute intellectually to platform innovation
Prepare and present data presentations and reports
Work cross-functionally with other teams and CROs to efficiently and successfully deliver programs
Creates learning environment, open to suggestions and embraces the ideas of others.
Qualifications, Education & Experience
PhD in Molecular Biology, Immunology, Biochemistry or related field, with minimum 8 years experience or equivalent
Industry experience with antibody discovery campaigns and characterization essential
Experience with Benchling and Spotfire a plus
Skills & Abilities
Demonstrated advanced knowledge and experience with therapeutic antibody discovery using various platforms and formats
Experience with high-throughput characterization of antibodies (flow cytometry, affinity measurement, developability assays), and analysing data to aid lead candidate selection
Experience leading project teams and supervising staff
Antibody engineering experience a bonus
Strong project management skills, including planning and scheduling scientific programs, and coordinating teams to achieve critical milestones
Excellent interpersonal skills, ability to work collaboratively with a cross-functional teams
Excellent critical thinking and analysis skills
Excellent communication and presentation skills
Abdera is an equal opportunity employer that is committed to diversity and inclusion in the workplace. At Abdera, we prohibit harassment of any kind and any form of discrimination including but not limited to discrimination based on race, color, sex, religion, marital status, sexual orientation, national origin, disability, veteran status, genetic information, pregnancy, or any other protected characteristic as outlined by federal, state, or local laws.
This is applicable to all employment practices within our organization, including hiring, recruiting, promotion, termination, layoff, recall, leave of absence, compensation, benefits, training, and apprenticeship.
Powered by JazzHRkp4zbMSLx5