Medical Director/Sr. Medical Director, Clinical Development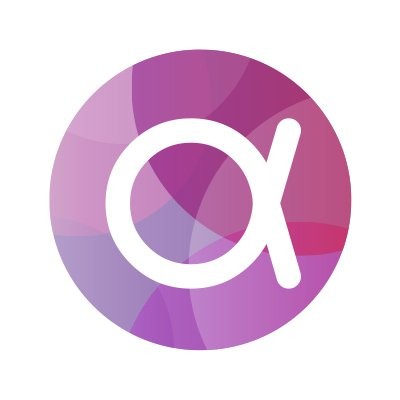 Abdera Therapeutics
San Francisco, CA, USA
Posted on Sunday, October 15, 2023
Who We Are


Abdera Therapeutics Inc. is a precision oncology company developing next-generation targeted radiation therapies- one of the most cutting-edge and highly promising areas of drug development. The company is built on a proprietary modular technology platform optimized for the delivery of radioisotopes to selectively destroy tumor cells while sparing healthy cells. Abdera is using this platform to enable the rapid development of a broad range of safe and efficacious therapies serving cancer patients with limited treatment options.
Abdera Therapeutics is growing rapidly and seeking key new team members who thrive at the cutting-edge of innovation. Come join us and be a part of the ground-breaking team set to unlock the power of targeted radiotherapy!
What We Look For


At Abdera Therapeutics, we are looking for curious and committed individuals who are ready for the opportunity to transform the way people living with cancer can be treated. We are relentless in our focus to offer new hope to families facing devastating diagnoses. We are in search of team members who work collaboratively with a diverse group of colleagues, respectfully engaging one another while collectively and inclusively tackling any challenges we may face. We are building an exciting and fast paced company passionate about discovering and developing tomorrow's most innovative cancer therapies.
Job Summary


The Senior Director, Clinical Development will report to the Chief Medical Office and be a key contributor to Abdera's clinical development programs. This individual is responsible for directing the planning and execution of clinical studies to successfully move programs through the clinical research process in a timely manner, in adherence with GCP, appropriate SOPs, and government regulations.
The Sr. Director, Clinical Development will work closely with individuals in other functional areas (e.g., clinical operations, regulatory, preclinical, project management, quality, CMC, etc.) in the creation, management, and execution of one or more clinical trials/programs, in developing innovative and efficient solutions to medical and scientific clinical trial issues, and ensuring the successful execution and completion of Abdera's clinical trials. As Abdera continues to grow, the Sr. Director Clinical Development will identify and/or provide input to establish new processes, work instructions, and SOPs to ensure effective and efficient execution of across the clinical operations group.
Salary Range: US$ 250K - $315K

Principal Responsibilities


Design, oversee and/or execute, as needed and as appropriate, clinical deliverables in support of defined and approved clinical program objectives.
Key clinical deliverables include document development (Study Concepts/Synopses, Protocols, ICFs, etc.), contribution to clinical sections of other key documents (Investigator Brochures, INDs, NDAs, Briefing Documents, abstracts, manuscripts, etc.), and medical and scientific input into the development of deliverables required for study activation, conduct, and closure (CRFs, SAP, Data Listings, CSRs, etc.)
Review, analyze, interpret, and present clinical data both internally and externally.
Represent a clinical study or development program on one or more teams or subteams
Contribute to and optimize an effective KOL and investigator communication strategy. Interact with investigators as warranted to obtain necessary information before, during and after the study.
Organize and lead KOL advisory board and investigator meetings.
Train/mentor Abdera colleagues, CRO and study site staff on the therapeutic area, therapeutic and imaging agents, and clinical documents as appropriate.
Working with other departments, create functional policies and procedures to provide strong and efficient clinical development processes that are appropriate for a matrixed environment.
Provide senior management with timely updates on progress and changes in scope, schedule, and resources across the program.
Represent the company at meetings with external attendees


Qualifications, Education & Experience


Medical Doctor (MD)
10+ years clinical trial experience with both early phase development and late phase development, including at least 7 years of industry experience; candidates with exceptional experience in other therapeutic area(s) would be considered if they demonstrated clear potential to apply their existing skills to oncology.
Radiopharmaceutical expertise a definite plus
A thorough understanding of the phases of clinical development. Familiarity with the drug approval process through NDA (or BLA) in US is required. Familiarity with ex-US drug approval process also preferred.
Experience in all aspects of protocol conduct, both early and late phases, including protocol writing, start-up, study execution, analysis, and reporting
Sufficient content expertise to be able to meaningfully contribute to document development and data review and interpretation under the direction and oversight of the CMO.
Knowledge of applicable FDA Code of Federal Regulations, Good Clinical Practices, and clinical trials guidelines is required.


Skills & Abilities


Leadership and interpersonal skills are a necessity. Must be able to facilitate and work in a team environment. Demonstrates vision and commitment
Excellent interpersonal, verbal, and written communication skills (including experience in making presentations).
Ability to build and maintain effective internal and external professional relationships.
Demonstrated ability to influence and lead others to deliver quality results in a timely manner in both independent and team environments
Proven record of successfully delivering projects on time, to budget, and with the required quality.
Ability to move in a fast paced and dynamic environment.
Strong organizational skills and the ability to prioritize and multi-task
Positive, highly motivated, able to multi-task, enjoys working in a fast-paced environment and thrives under pressure
Flexible as it relates to responsibilities/assignments; job scope/role may evolve as the company grows and matures
Excellent judgment and critical thinking skills
Excellent computer proficiency (Microsoft Office Suite, Project, Word, Excel, PowerPoint, Outlook) and extensive experience with clinical trial databases (e.g., Medidata Rave, InForm, etc.)


Abdera is an equal opportunity employer that is committed to diversity and inclusion in the workplace. At Abdera, we prohibit harassment of any kind and any form of discrimination including but not limited to discrimination based on race, color, sex, religion, marital status, sexual orientation, national origin, disability, veteran status, genetic information, pregnancy, or any other protected characteristic as outlined by federal, state, or local laws.

This is applicable to all employment practices within our organization, including hiring, recruiting, promotion, termination, layoff, recall, leave of absence, compensation, benefits, training, and apprenticeship.


Powered by JazzHR
LtjIwSu9Er