Associate Scientist/Scientist Radiochemistry and Chemistry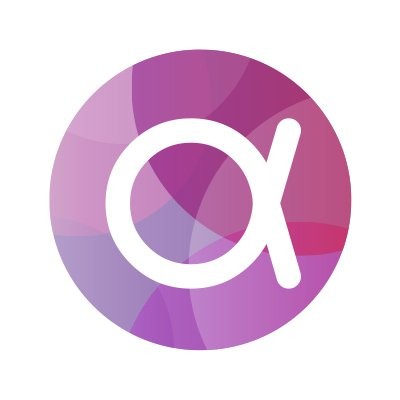 Abdera Therapeutics
Vancouver, BC, Canada
Posted on Saturday, October 28, 2023
Who We Are


Abdera Therapeutics Inc. is a precision oncology company developing next-generation targeted radiation therapies- one of the most cutting-edge and highly promising areas of drug development. The company is built on a proprietary modular technology platform optimized for the delivery of radioisotopes to selectively destroy tumor cells while sparing healthy cells. Abdera is using this platform to enable the rapid development of a broad range of safe and efficacious therapies serving cancer patients with limited treatment options.
Abdera Therapeutics is growing rapidly and seeking key new team members who thrive at the cutting-edge of innovation. Come join us and be a part of the ground-breaking team set to unlock the power of targeted radiotherapy!
What We Look For


At Abdera Therapeutics, we are looking for curious and committed individuals who are ready for the opportunity to transform the way people living with cancer can be treated. We are devoted to advancing novel treatment options that offer new hope to families facing devastating diagnoses. We are in search of team members who work collaboratively with a diverse group of colleagues, respectfully engaging one another while collectively and inclusively tackling any challenges we may face. We are building an exciting and fast paced company passionate about discovering and developing tomorrow's most innovative cancer therapies.
Principal Responsibilities


Designs and executes multi-step syntheses of complex organic compounds with reactive functional groups and radiometal chelators
Design and execution of radiolabeling experiments to test compounds and bioconjugates
Development of radiolabeling processes for repeatable production of test articles which can be used for radiobiology experiments
Assists with diligence and write-ups for new IP filings
Participates within the multidisciplinary Abdera research organization to analyze data and push new molecular targets through a robust discovery pipeline
Works with the entire Abdera chemistry team to keep an organized and safe laboratory space
Keeps excellent records and lab notes with thorough characterization of all synthetic intermediates and final compounds


Qualifications, Education & Experience


PhD in organic, bioorganic, inorganic, or medicinal chemistry
0-6 years post PhD experience in an industrial or academic research position
4+ years overall experience in synthetic organic or inorganic chemistry
2+ years overall experience performing radiochemistry experiments
Experience working with common medical isotopes is highly valuable
Experience with bifunctional chelators, peptides, proteins and/or ADC linkers is a plus


Skills & Abilities


Demonstrated ability to carry out multi-step synthetic routes to produce pure compounds
Understands safe operation in radiochemistry environment performing radiolabeling, analysis, and stability studies on radiolabeled compounds
Proficient in the characterization of complex organic molecules – NMR, LC-MS, spectroscopy
Thinks critically and can develop new and improved procedures while working independently
Knowledge of medicinal chemistry and able to interpret biological data to drive decisions on new chemistry
Collaborative, team player with strong interpersonal skills and good work ethic
Effective written and oral communications


Abdera is an equal opportunity employer that is committed to diversity and inclusion in the workplace. At Abdera, we prohibit harassment of any kind and any form of discrimination including but not limited to discrimination based on race, color, sex, religion, marital status, sexual orientation, national origin, disability, veteran status, genetic information, pregnancy, or any other protected characteristic as outlined by federal, state, or local laws.
This is applicable to all employment practices within our organization, including hiring, recruiting, promotion, termination, layoff, recall, leave of absence, compensation, benefits, training, and apprenticeship.
Preamble Statement


Abdera Therapeutics is seeking a talented chemist/radiochemist who has experience with both synthetic chemistry and radiochemistry. The ideal candidate will support chemistry to iterate the Abdera platform to furnish best-in-class radio conjugates by preparing the radioisotope attachment points for bioconjugates and then testing their effectiveness with radiolabeling and assays. This position will involve creative and intelligently guided design coupled with smart and careful analysis where the candidate will be involved in the entire discovery process. Candidates who are willing, but have not performed radiochemistry may be considered.
Powered by JazzHR
NgGzsWTxTd