Senior Accountant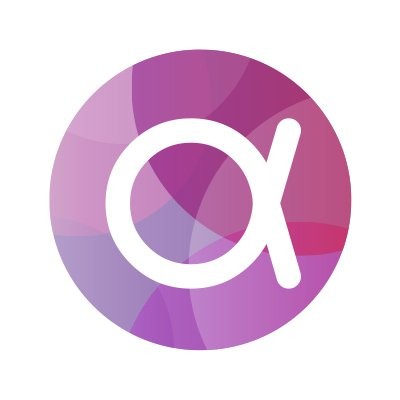 Abdera Therapeutics
Accounting & Finance
Vancouver, BC, Canada
Posted on Sunday, November 12, 2023
Who We Are


Abdera Therapeutics Inc. is a precision oncology company developing next-generation targeted radiation therapies- one of the most cutting-edge and highly promising areas of drug development. The company is built on a proprietary modular technology platform optimized for the delivery of radioisotopes to selectively destroy tumor cells while sparing healthy cells. Abdera is using this platform to enable the rapid development of a broad range of safe and efficacious therapies serving cancer patients with limited treatment options.
Abdera Therapeutics is growing rapidly and seeking key new team members who thrive at the cutting-edge of innovation. Come join us and be a part of the ground-breaking team set to unlock the power of targeted radiotherapy!
What We Look For


At Abdera Therapeutics, we are looking for curious and committed individuals who are ready for the opportunity to transform the way people living with cancer can be treated. We are relentless in our focus to offer new hope to families facing devastating diagnoses. We are in search of team members who work collaboratively with a diverse group of colleagues, respectfully engaging one another while collectively and inclusively tackling any challenges we may face. We are building an exciting and fast paced company passionate about discovering and developing tomorrow's most innovative cancer therapies.
Salary Range: CAD$ 85K - 105K

Principal Responsibilities


Assists in full-cycle accounting month-end close activities (including AR, AP, intercompany transactions, journal entries, Balance Sheet account reconciliations, multi-currency accounting, consolidations, Bank Reconciliations)
Maintains regular communications with Clinical Operations team to determine trial cost status, ensures accurate and timely period-end accruals.
Assists with preparing quarterly financial statements for investors ensuring alignment with US GAAP
Performs payroll related tasks including required Federal and State payroll tax compliances.
Supports audit working paper preparation and assisting with external audit requests.
Assist with ad-hoc projects – US state taxes, filings, Transfer projects, Cross-border employee taxes review.
Filing of mandatory Government returns
Collaborates with FP&A lead in reviewing actuals vs budgets.


Qualifications, Education & Experience


Accounting, Finance or Business degree
CPA designation or international equivalent (or close to completion of designation)
Minimum of 3 years of accounting and/or public practice experience or an equivalent combination of education and experience.


Skills & Abilities


Proven interpersonal skills with the ability to work collaboratively as a member of a cross-functional team.
Ability to work independently, multi-task and manage multiple priorities in a changing environment.
Strong work ethic and standards: highly organized with strong attention to detail, accuracy and conciseness, with strong technical and analytical skills
Ability to foster effective and collaborative working relationships with fellow employees and management.
Experience with NetSuite is an asset.
Dynamic personality with an ability to learn quickly, be proactive, and adapt to changing requirements.
Highly proficient with MS Office Suite (i.e., Excel, Word, and PowerPoint) and medium-sized ERP systems. NetSuite experience is an asset.
Knowledge of Generally Accepted Accounting Principles (US GAAP) is an asset.
Biotech/Life Sciences experience is an asset.


Abdera is an equal opportunity employer that is committed to diversity and inclusion in the workplace. At Abdera, we prohibit harassment of any kind and any form of discrimination including but not limited to discrimination based on race, color, sex, religion, marital status, sexual orientation, national origin, disability, veteran status, genetic information, pregnancy, or any other protected characteristic as outlined by federal, state, or local laws.

This is applicable to all employment practices within our organization, including hiring, recruiting, promotion, termination, layoff, recall, leave of absence, compensation, benefits, training, and apprenticeship.


Powered by JazzHR
sQHwSjaHN4