Associate Scientist/Scientist, Analytical Chemistry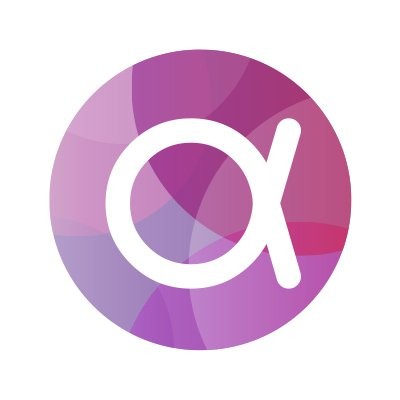 Abdera Therapeutics
Vancouver, BC, Canada
Posted on Sunday, November 12, 2023
Who We Are


Abdera Therapeutics Inc. is a precision oncology company developing next-generation targeted radiation therapies- one of the most cutting-edge and highly promising areas of drug development. The company is built on a proprietary modular technology platform optimized for the delivery of radioisotopes to selectively destroy tumor cells while sparing healthy cells. Abdera is using this platform to enable the rapid development of a broad range of safe and efficacious therapies serving cancer patients with limited treatment options.
Abdera Therapeutics is growing rapidly and seeking key new team members who thrive at the cutting-edge of innovation. Come join us and be a part of the ground-breaking team set to unlock the power of targeted radiotherapy!
What We Look For


At Abdera Therapeutics, we are looking for curious and committed individuals who are ready for the opportunity to transform the way people living with cancer can be treated. We are devoted to advancing novel treatment options that offer new hope to families facing devastating diagnoses. We are in search of team members who work collaboratively with a diverse group of colleagues, respectfully engaging one another while collectively and inclusively tackling any challenges we may face. We are building an exciting and fast paced company passionate about discovering and developing tomorrow's most innovative cancer therapies.
Salary Range: CAD$ 100K - 130K

Principal Responsibilities


Developing and conducting analytical methods for small and large molecules, primarily focused on mass spectrometry and work with protein conjugates.
Develops and runs HPLC based assays (MS and UV).
Operation, maintenance, and troubleshooting of state-of-the-art mass spectrometers, HPLCs and other analytical equipment.
Supports QC needs of Chemistry/Radiochemistry and Biologics R&D Teams
Review and transfer of analytical methods as needed for Abdera's CMC team, with possible development of assays to be used in process development and manufacturing.
Assists with diligence and write-ups for new IP filings.
Works as a key member of the Abdera R&D team to keep an organized and safe laboratory space.
Keeps excellent records and lab notes with thorough filing of method SOPs and result reports.


Qualifications, Education & Experience


PhD in analytical, physical or a related chemistry field.
0-4 years post PhD experience in an industrial or academic research position
4+ years overall experience in development of analytical/physical chemistry methods
2+ years overall experience performing mass spectrometry and spectroscopy methods;
Experience working with high-resolution mass spectrometry is preferred.
Experience with characterization of bifunctional chelators, peptides, proteins and/or ADC linkers is a plus.


Skills & Abilities


Theoretical and practical knowledge of a variety of analytical techniques for analyzing small and large molecules.
Familiarity with advanced high-resolution mass spectrometry instruments and methods; familiarity with Agilent's MassHunter and BioConfirm software is a plus.
Familiarity with HPLC-UV/VIS and other spectroscopic techniques
Observational and analytical skills as well as problem-solving skills.
Trouble-shooting skills of advanced analytical instrumentation, incl. mass spectrometers, HPLC and other related equipment.
Ability to work independently and confidently as well as part of a team.
Excellent IT skills including specialized drug research software is a plus.


Abdera is an equal opportunity employer that is committed to diversity and inclusion in the workplace. At Abdera, we prohibit harassment of any kind and any form of discrimination including but not limited to discrimination based on race, color, sex, religion, marital status, sexual orientation, national origin, disability, veteran status, genetic information, pregnancy, or any other protected characteristic as outlined by federal, state, or local laws.
This is applicable to all employment practices within our organization, including hiring, recruiting, promotion, termination, layoff, recall, leave of absence, compensation, benefits, training, and apprenticeship.
Powered by JazzHR
NZdSL19haI