Sr. Statistical Programmer (Contract)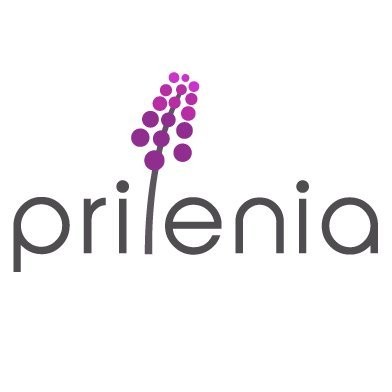 Prilenia
Software Engineering
United States
Posted on Friday, May 26, 2023
About Prilenia
Prilenia Therapeutics B.V., a clinical stage biotechnology company focusing on developing novel treatments to slow the progression of neurodegenerative diseases and neurodevelopmental disorders.
We are a flexible, fast-moving team that is quickly advancing a potential therapy poised to have a major impact on the lives of patients and their families. Our lead product candidate, pridopidine, holds Orphan Drug Designation in both Huntington's disease (HD) and Amyotrophic lateral Sclerosis Amyotrophic (ALS) in the U.S. and EU. Prilenia recently completed a phase 2 study in ALS and phase 3 study in HD with pridopidine.
About the role
The Sr. Statistical Programmer (contract) will be responsible for implementing statistical analyses using SAS and performing quality review of SAS programs and deliverables for in-house analyses as well as out-sourced programming deliverables. This individual will also perform programming analyses to generate ad-hoc requests. This position reports to Director, Biostatistics working closely with Clinical Development, Clinical Operations and Regulatory Affairs.
Responsibilities:
Program and/or validate tables, listings, figures, and analysis datasets in response to regulatory requests, publication requests, and ad-hoc analyses; write specifications to describe programming needs.
Develop/review TFL shells and SDTM and ADaM specifications in collaboration with other Prilenia colleagues.
Provide statistical programming and validation support for clinical study reports and help coordinate programming activities with Biometrics lead and other study programmers to meet timelines.
Ensure quality of project programming deliverables.
Provide input on programming methodologies to support the clinical development process.
Ensure the proper collection, management, and documentation of clinical trial data according to regulatory requirements.
Qualifications
Graduate degree in statistics, biostatistics, mathematics, computer science, biotechnology, or a related field with at least 3 years (or bachelor's degree with at least 5 years) of SAS programming experience in Biotech, Pharma, Clinical Research Organizations (CRO), or other relevant organizations.
Strong knowledge of SAS functionalities (including ODS, SQL, MACRO, STAT, GRAPH, and ACCESS) is required
Clear understanding of the drug development process, submission-related activities and regulatory requirements (e.g., CDISC, CDASH, eCTD) and guidelines (e.g., ICH, CHMP, FDA, GCP).
Ability to effectively communicate and perform in a high demand and dynamic working environment.
Well organized with the ability to multitask, prioritize, and manage shifting responsibilities in a dynamic, cross-functional teamwork environment.
Excellent collaboration skills with strong attention to detail and the ability to multi-task and manage complexity.
Must be able to work under pressure, manage time, set priorities and meet deadlines